Window graphics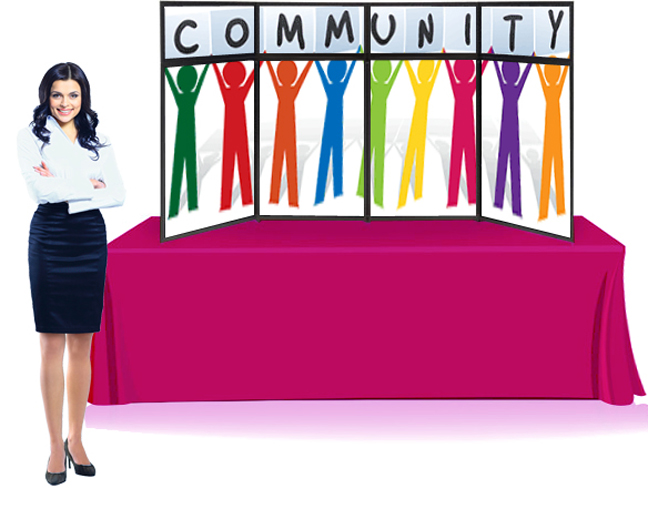 Another affordable and effective way to promote your business on the road is the 8 foot table display. A custom tabletop display is a viable option when you don't have thousands of dollars to invest on a costly trade-show booth. A tabletop display can help you achieve a professional presentation without a big investment. Our 6' tabletop display features three folding panels, along with a prominent header panel. Our reversible display is available in black and grey or navy and royal blue and includes a durable extruded aluminum frame. This convenient system is fast folding and easy to assemble. Order your tabletop display today for only $795 by calling us at 623.225.4303. Includes printing.

Our 8′ Table Top Display Panel is reversible.
Our 8′ table top panel display features an extruded aluminum frame and Velcro receptive fabric. Reversible/Stackable, portable panels. Heavy duty construction.

Graphic Size: Header: 22.625"w x 10.25"h
Main Board : 22.625"w x 34.25"h
Display Size:97"W x 48"H when fully open
Panels: 4.5" thick when closed
Travel Bag: 40" W x 26" H x 5"D
Weight: 26 LBS
Shipping Dimensions: 42" x 28 " x 6 "
Parts List
(1) 4-Section panel display: (4) Header panel
(1)Travel bag: (1) Repair kit (3 Extra hinges)