Window graphics
We offer calendar printing in brilliant full color. You make your calendar any way you want and we take care of the rest with our full-color calendar printing service. We do our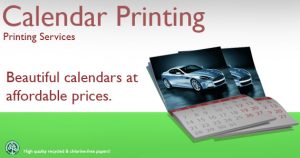 calendar printing on premium paper. We have two different sizes to choose from for calendar printing including, 8.5″ x 11″ and 12″ x 12″. Inkredible Media services has helped both individuals and businesses create calendars as gifts or sell as part of their business and organization marketing materials. Our calendars come with a hole punched in the center bottom of the page so you can hang it.
Start printing full color calendars featuring a different image for every month.
What is the big deal with calendars? For one thing, when you send a custom calendar to prospective and your customers you are promoting your business 365 days a year! Calendars have been a proven to be affordable as well as effective in advertising your business. Your custom print calendar is very highly likely to be kept and used by your customers.
The ability to customize your print calendar is a big advantage. Let Inkredible provide and build a strong image with your calendars. Our custom calendar printing services allow you to market your calendars with your very own unique message. Printing calendars and serving all of Phoenix and Metro area including Scottsdale and Tempe. Customize them with your logos and business information. Change your marketing message every month. And, more importantly, stay at the forefront with your customers using print calendars that brand your company.
Get creative with your marketing. Promote a different product every month. Provide free calendars to customers and potential clients. Include pictures of your loyal customers in your calendar to boost customer relations. A calendar is an effective way to market. Calendar marketing is one of the best ways to simultaneously build brand recognition and gather leads or make sales. Distributing free calendars to your target audience not only makes you look like a Samaritan.
There are so many different marketing routes, and printed calendars has more flexibility of having people look at your business trough out the year. If you're looking for creative yet affordable marketing solutions for your business printing calendars are attractive and we have them in two different sizes.
People just love getting free calendars, especially calendars that are fun and grab attention. Printing calendars for all of your existing customers it's a good way to show gratitute. See how affordable our printing calendars are. With professional-quality printed calendars be sure that your calendars will look amazing with photo quality image. Not just on printing calendars but also on business cards, brochures, flyers, bookmarks, and others. Want to increase your returns on investment? Print your calendars in volume. The larger the volume of calendars the best results for your company.